"I have never regretted any of this. So, if you ask about where my strength comes from, it is from my children. When I look at them, I pray that they will be healthy."
"To the Zakat payers, thank you very much. May Allah s.w.t increase your sustenance and grant you good health."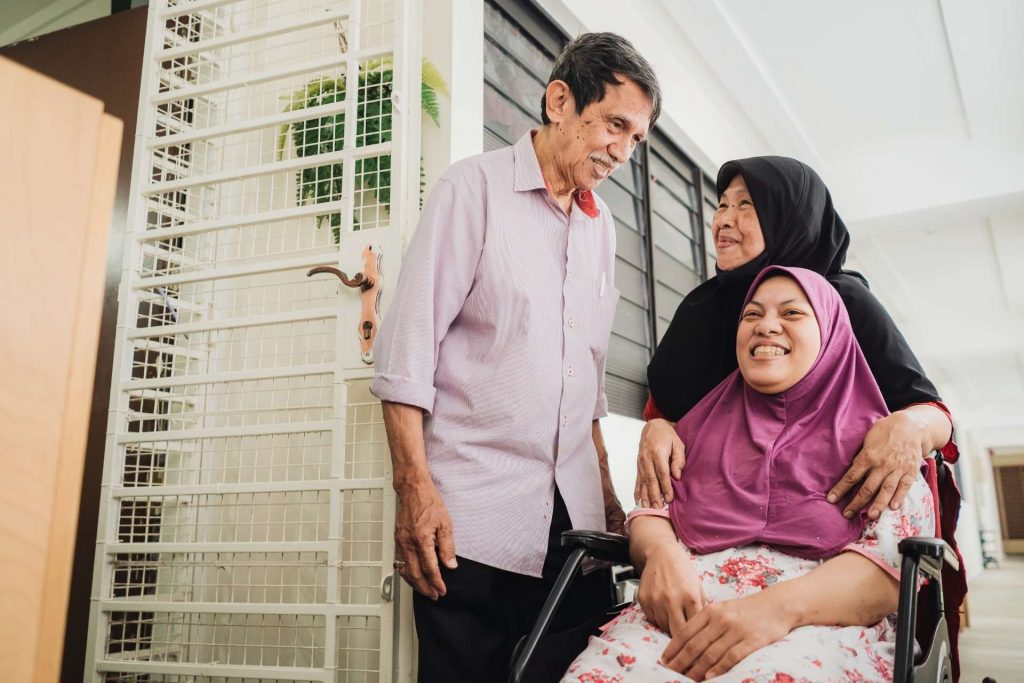 Although they are in their golden years, Mr. Said Awang Chee and Mdm Maznah Aman are familiar faces at Assyafaah Mosque.
Before everything came to a halt due to the COVID-19 outbreak, the couple used to be heavily involved in various mosque activities, especially programmes organised for those who are at risk of dementia and senility.
"I am grateful for the help and support we receive through the mosque and the congregants that we know through the the Syifa' Family program."
"They are the ones who recommended us to apply for Muis Zakat financial assistance at the mosque, Alhamdulillah," said Mdm Maznah, 62 years old.
Muis Zakat Assistance Beneficiaries
Mr Said, 75, and his family are members of Syifa' Family programme organised by the mosque.
Established in 2019, the programme organises a variety of activities such as drawing, light exercise, and activities involving mental well-being – all of which are expected to slow down dementia among the elderly.
Mr. Said's family also started receiving Zakat financial assistance from the Majlis Ugama Islam Singapura (Muis) or Islamic Religious Council of Singapore through the mosque for the past five years.
Due to financial and family problems, they had to move from their Woodlands home to a 2-bedroom rental unit in Sembawang.
Children with Special Needs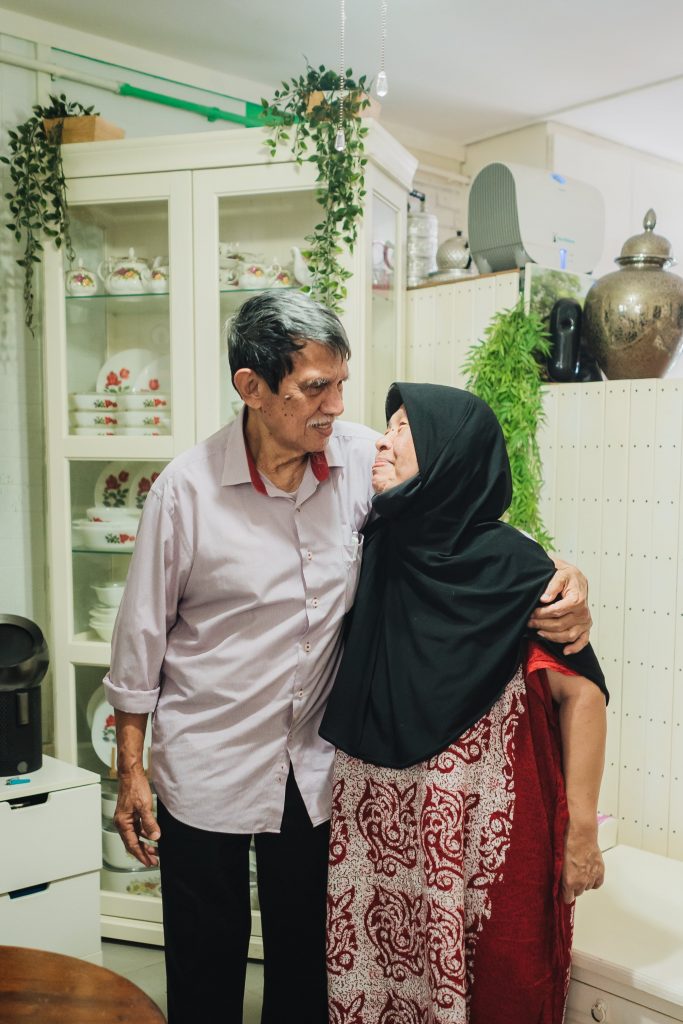 The couple, who have been married for more than 40 years, are blessed with five children and two of them have special needs.
Their eldest child, Sazlina, 40, has Cerebral Palsy and she is unable to use her arms and legs functionally. Sazlina also has diabetes and she has to rely on insulin injections and other medications on a daily basis to control her blood sugar levels.
Because of her health conditions, Sazlina is required to see a doctor every two months for a health check-up.
Their youngest child, Shahidah, 20, has been having seizures since she was 10 months old. Because of her episodes, Shahidah is unable to manage herself independently.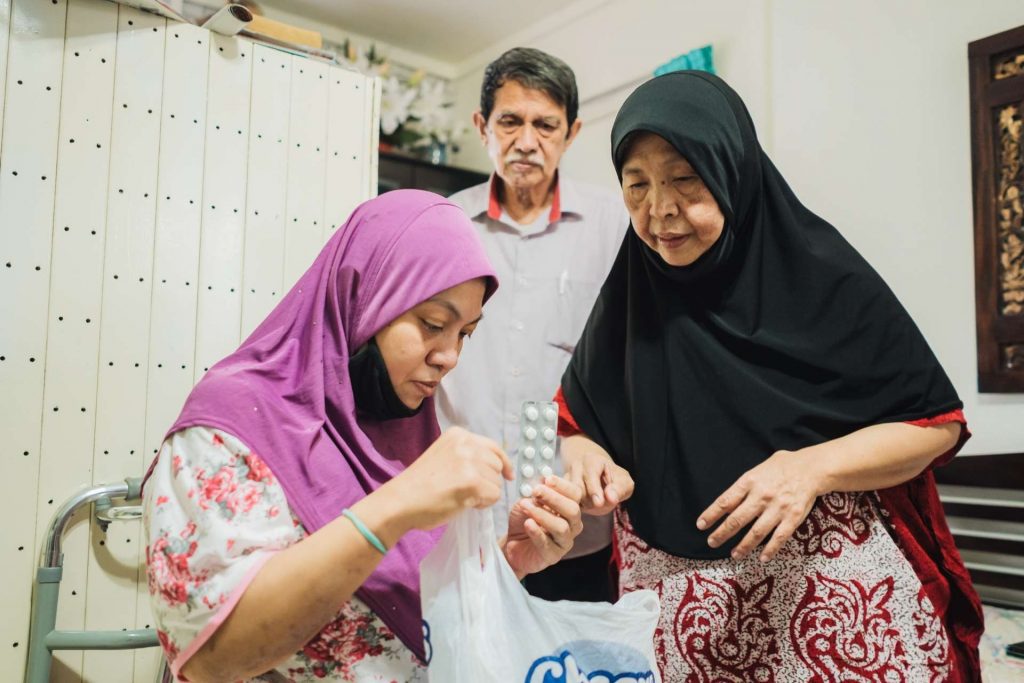 Despite those challenges, her family had never given up on her. Now, Shahidah learns at a school for children with special needs – MINDS.
"I have to be patient because I know that God will not choose people who are impatient to face challenges like this. I have never complained," said Mdm Maznah.
Courage and Fortitude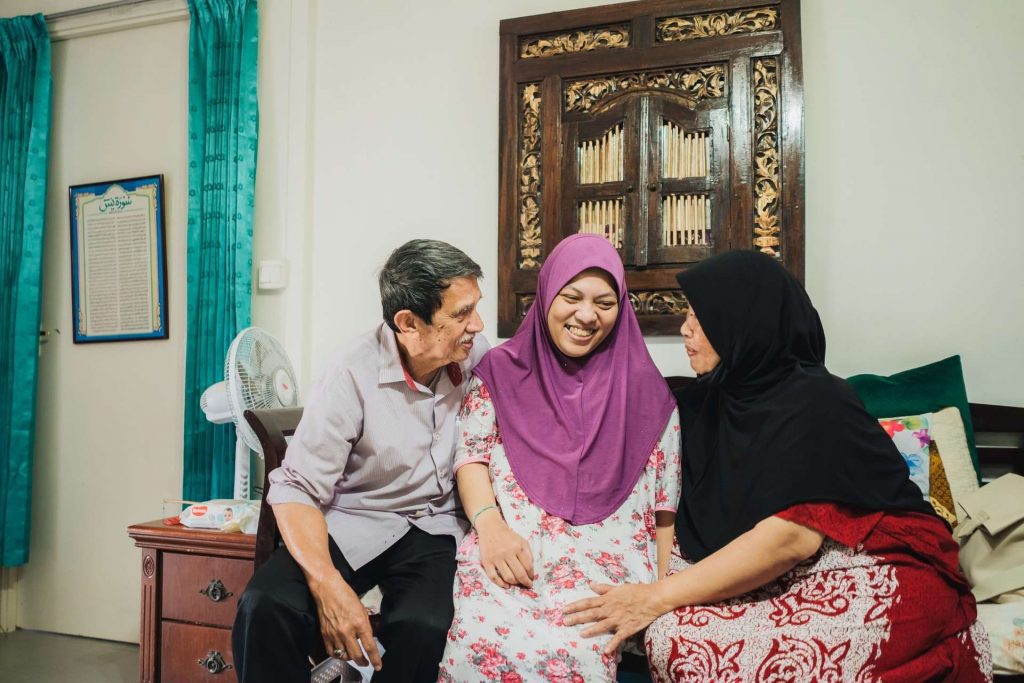 Mdm Maznah used to work before giving birth to Sazlina.
However, she had to stop working after a few months upon giving birth because she had to take care of her special needs child.
She also used to work part-time selling traditional Malay kuihs at a food stall in West Coast. However, she had to stop not long after because of her deteriorating health.
Mdm Maznah's spine is bent, and both of her knees have been inserted with metal due to osteoporosis.
She also relies on hearing aids.
As a result of their declining family and financial situations, Mr. Said had to step up as the sole breadwinner of the family, despite his old age.
Mr. Said used to be a taxi driver, but he had to retire due to old age. Now, he works as a part-time security officer.
"The compensation is not much, that's why we need financial assistance," said Mr. Said.
Fortunately, he said, have have concerned and helpful neighbours.
They are the ones who introduced Mr. Said to the various aids that can be obtained from the mosque, especially the Muis Zakat financial assistance.
"Alhamdulillah, the Zakat assistance we receive monthly is used for daily expenses such as groceries, Shahidah's pampers, medicines, and taxi fares," said Mr. Said.
Although he agreed that the aid money they receive is not much, it has helped his family immensely to tide through difficult days.
"Shahidah's school money and transportation (to MINDS) alone cost $130 a month," added Mr Said.
Faith and Love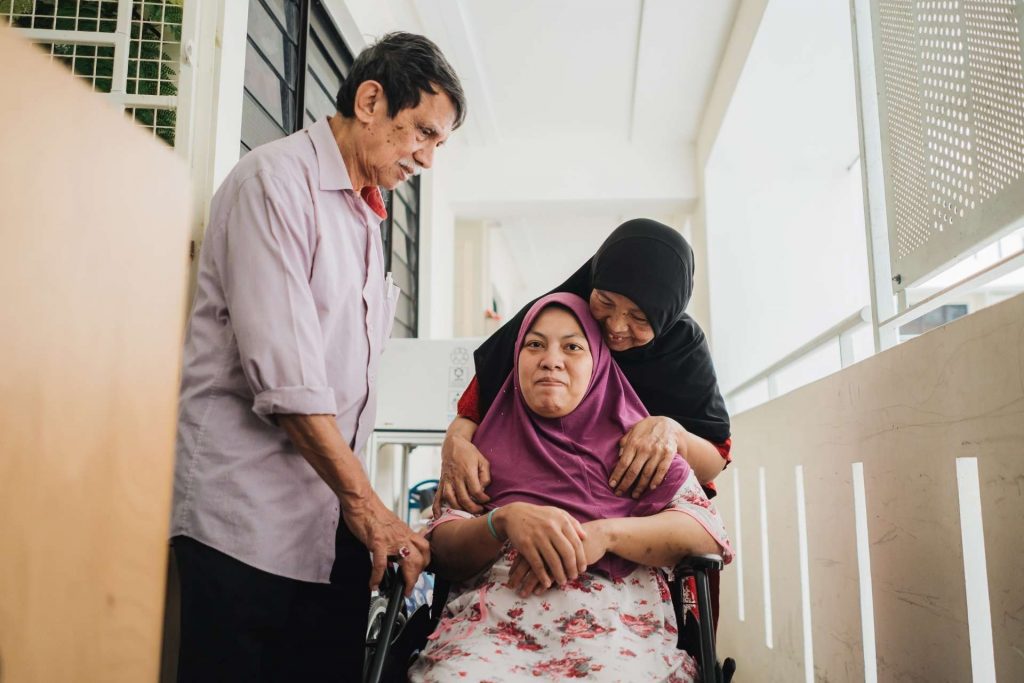 Apart from the Muis Zakat financial assistance, Mr. Said and his family also receives ad-hoc assistance including Muis Zakat Ramadan Bonus, as well as other national assistance from the government such as the Senior Citizens Support Scheme or Silver Support. His family also occasionally receives assistance in the form of groceries and adult diapers from several community organizations.
When asked about where she finds the strength to face the immense challenges in raising two children with special needs, Mdm Maznah said:
"I believe in God. He gives and provides. So, I as a servant, must accept His will.
"Particularly for Shahidah – I always pray: "Oh Allah, open her heart and ease her of her affairs so that she can take care of herself before I leave."
"That's my only hope – as long as she can take care of herself, I can go in peace."
Mdm Maznah added:
"To the Zakat payers, thank you very much. May Allah s.w.t increase your sustenance and grant you good health."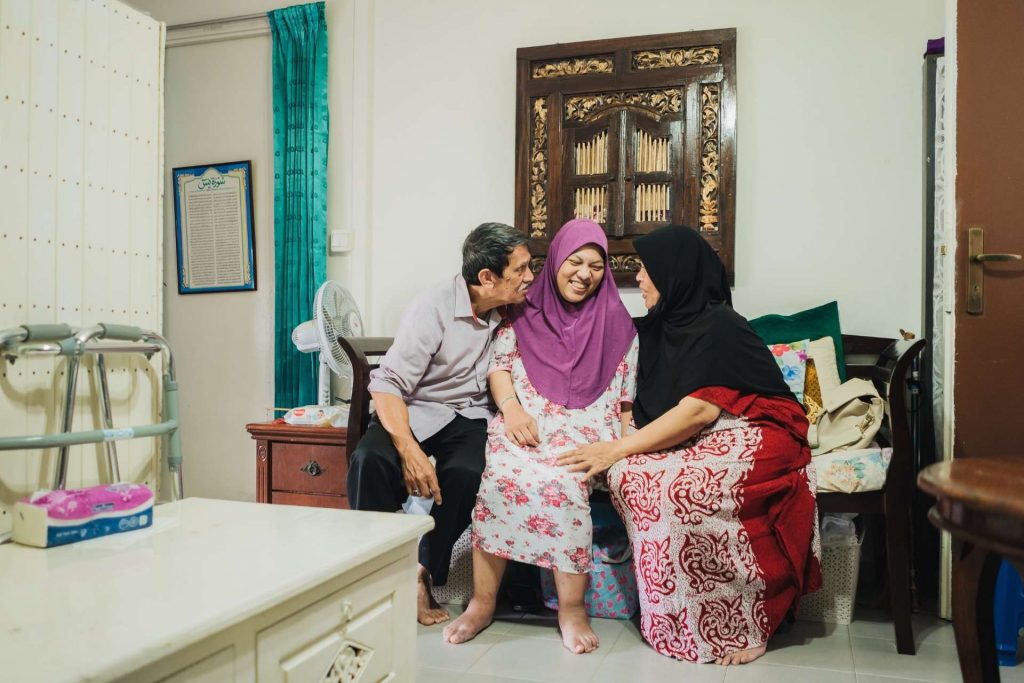 Mr. Said Awang Chee's family falls in two of the categories of 8 asnaf who have rights over Zakat – asnaf fakir and miskin.
Asnaf Fakir and Miskin refers to one who has insufficient means of livelihood to meet his or her basic needs and the Zakat disbursement includes monthly financial assistance, special assistance during Ramadan, and supportive programme grants.
For more information on Zakat
Need assistance from Zakat?
Visit any of the Social Development Mosques listed here.
Due for your Zakat payment?
Click the button below to make payment online.