Zakat on savings is obligatory to be fulfilled when your savings account has met the minimum amount (Nisab) and you have held this minimum amount for a period of 1 Hijri year or 355 days (Haul). With this, you have met the conditions, Nisab and Haul, and you are obligated to fulfil Zakat on your savings account(s).
There are two types of Zakat on Savings:
Zakat on Savings (Single Account)
Zakat on Savings (Multiple Accounts)
CONDITIONS FOR ZAKAT ON SAVINGS
ZAKAT ON SAVINGS EXAMPLE (COMPLETED HAUL)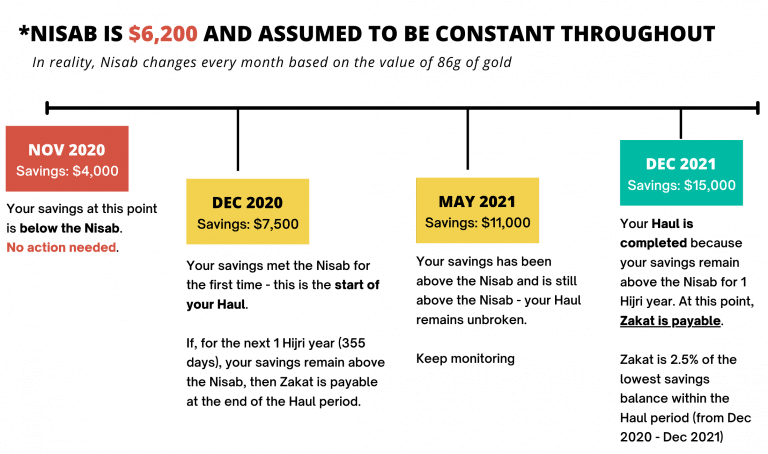 ZAKAT ON SAVINGS EXAMPLE (BROKEN HAUL)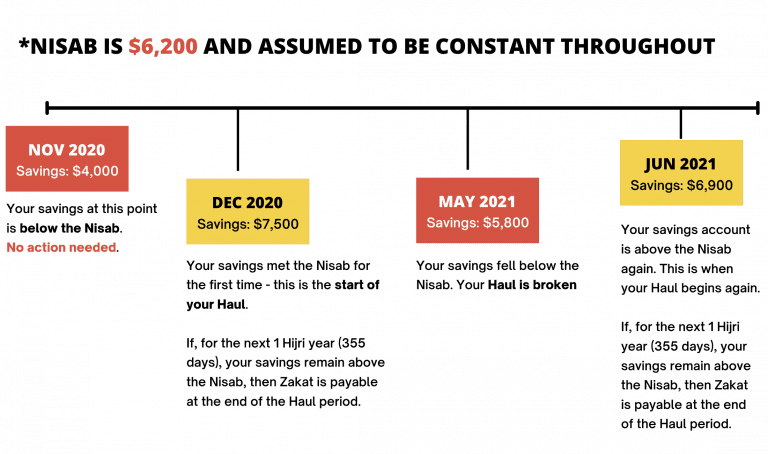 IF YOU HAVE ONE SAVINGS ACCOUNT
IF YOU HAVE MULTIPLE SAVINGS ACCOUNT
EXAMPLE (MULTIPLE SAVINGS ACCOUNTS)

The above shows the lowest balances for several months of 2014 across all accounts.
The lowest amount in the haul (2014) is $34,090.
Zakat payable: $34,090 × 0.025 = $852.25