As a former cabin crew, the world used to be his oyster. However, all of that changed after Mr Halimi lost his eyesight as a result of a brain tumour.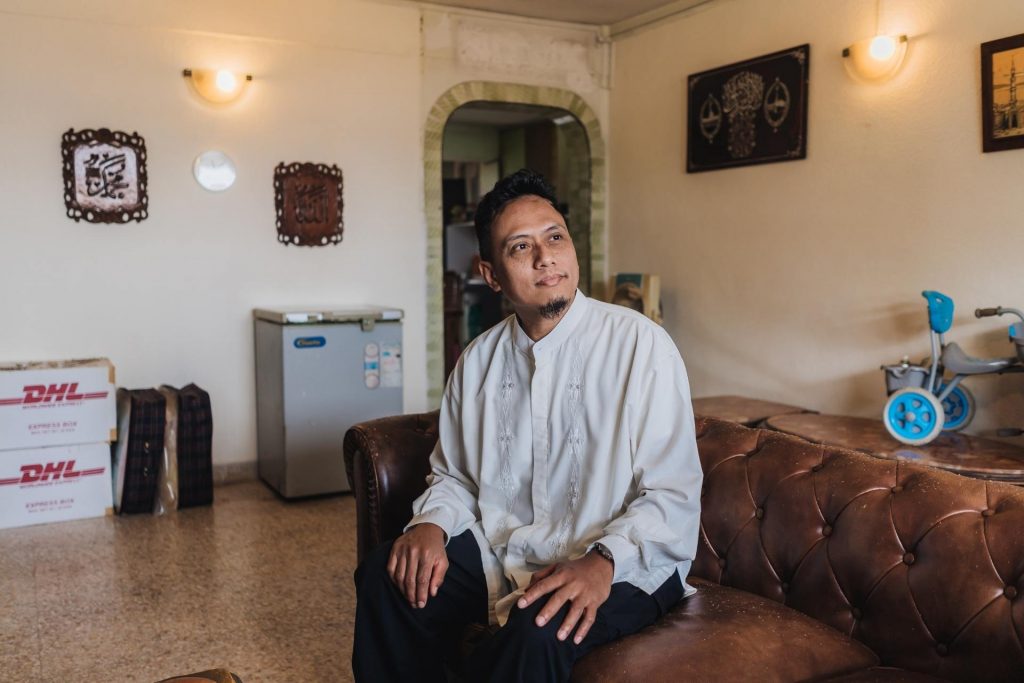 Around 20 years ago, the vast blue skies became Mr. Mohammed Halimi Juffri's 'office'.
As a cabin crew, he had the opportunity to travel the world and marvel at the different cities he visited almost every month.
Clipped wings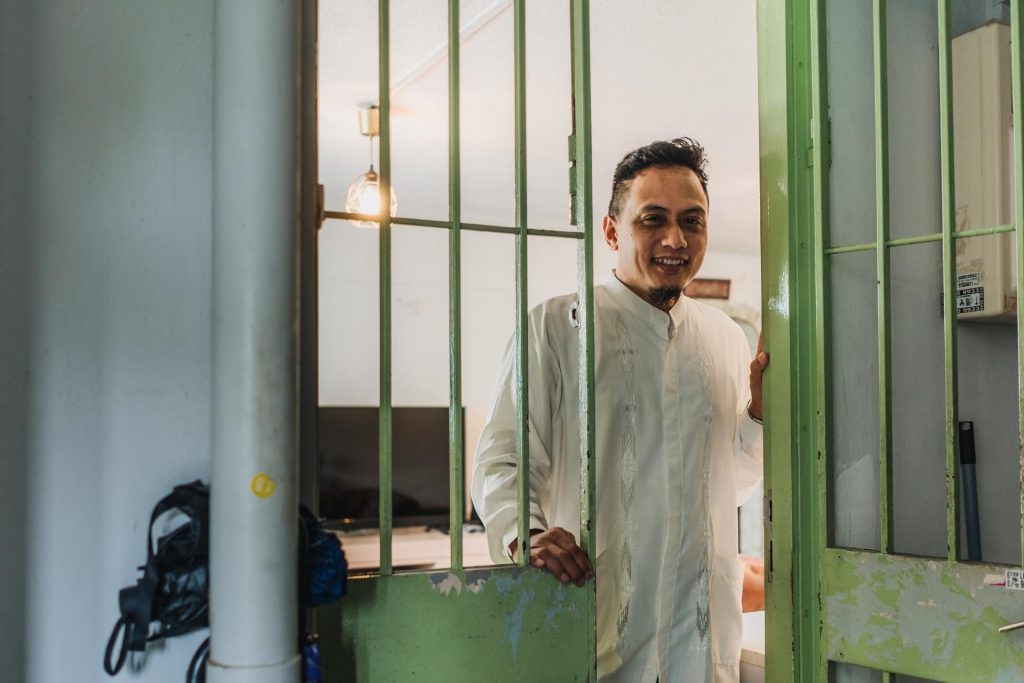 However, the dream was short-lived after the airline he flew with underwent a retrenchment exercise in 2003 as a result of an economic recession triggered by the severe acute respiratory syndrome (Sars).
"Unfortunately, I was one of the cabin crews that were laid off during the retrenchment exercise," said Mr. Halimi, now 50.
With his wings clipped, Mr. Halimi proceeded to hunt for another job. However, he often suffered from headaches – an issue he had always experienced since he was still a cabin crew.
"After being retrenched, my late parents brought me for a medical examination at Tan Tock Seng Hospital."
"After an MRI scan, I was informed that there was a tumour in my brain, the size of a turtle egg."
"Subsequently, I underwent four different brain surgeries and I was hospitalised for around 45 days," said Mr Halimi, the youngest of four children.
Although the surgery was successful, he later experienced something that was unexpected as he left the hospital.
"During the journey home from the hospital, my late mother pushed the wheelchair I was on into the hospital elevator. As soon as we got in, everything seemed pitch dark," said Mr. Halimi.
"When my late mother pushed me out of the lift, it remained pitch dark. So, I asked her if the sky was dark, but she said no. From then, I knew that I had lost my eyesight," he added.
Despite being blind, Mr. Halimi decided not to seek further medical help and he chose to rest at home.
Seeking Zakat financial assistance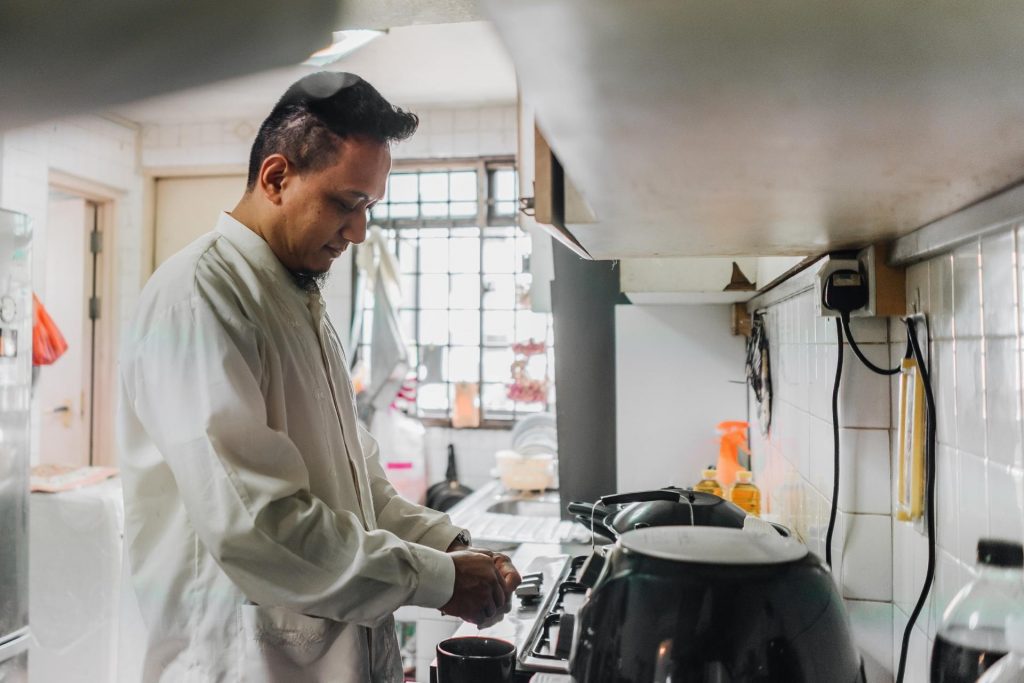 Although sad, he accepted his circumstances.
Due to difficulty in getting a job during that period, Mr Halimi decided to apply for Zakat financial assistance from Majlis Ugama Islam Singapura (Muis) or the Islamic Religious Council of Singapore.
With his late mother's prayers and blessings, he was able to persevere in facing life's challenges and obstacles.
His application for Muis Zakat financial assistance was later approved in 2004, rendered by Sallim Mattar Mosque.
"I told my late mother then that the Zakat financial assistance came from a source that is most pure and blessed," said Mr Halimi.
Without sulking, he gathered himself to forge ahead with his new normal as a person who is visually handicapped.
A week after discharge, Mr. Halimi spent a significant amount of time exploring places – from Changi Airport to Marina Bay.
When asked about what was in his mind upon realising that he is blind, Mr. Halimi said, "Why me?"
"People often say that I am strong-willed, but the truth is I drew strength from my late parents."
"If my late parents did not see me any differently, why should I consider myself different?" added Mr. Halimi, who now moves around with a walking stick designed specifically for the visually handicapped.
Spreading back his wings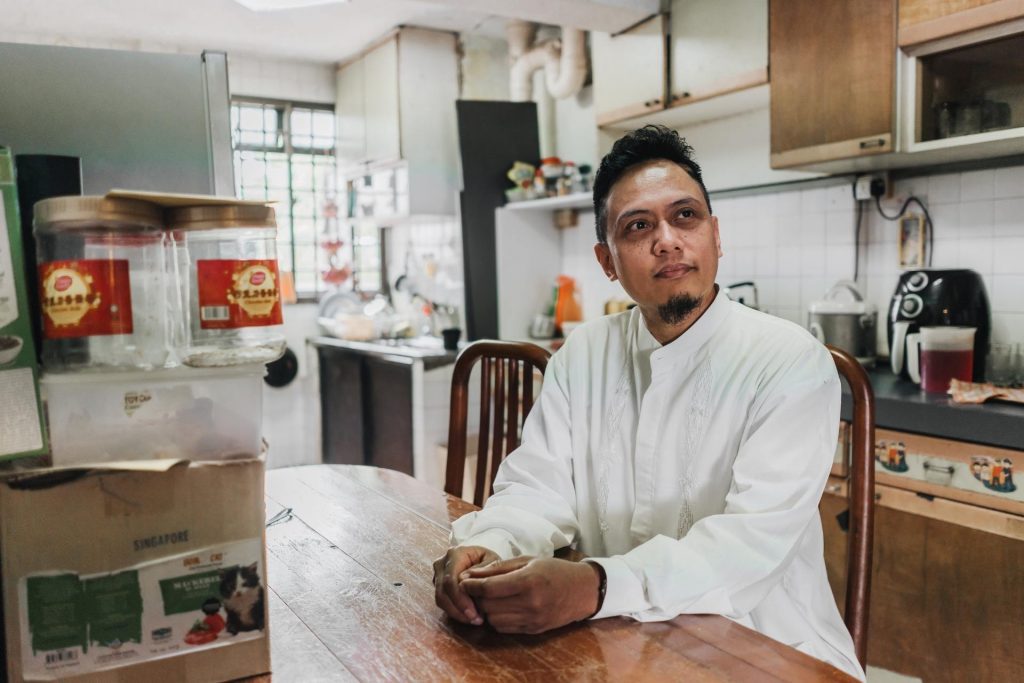 Mr. Halimi got married a few years later and that was when his life stabilised and his Zakat assistance was ceased. He now has a daughter aged nine.
It was also then that he started finding ways to sustain himself and his family despite being blind.
Mr. Halimi used to be a facilitator for Dialogue in the Dark, an event organised by Ngee Ann Polytechnic.
He also works on an ad-hoc basis at Nox – Dine in the Dark, an establishment by the Singapore Association of the Visually Handicapped (SAVH). He still serves at the establishment today.
However, since the start of the COVID-19 pandemic last year, his wife was laid off. Once again, he found himself having to rely on Muis Zakat financial assistance. His application was approved in September 2020.
Fortunately, his wife managed to get a job soon after as a nurse.
Mr. Halimi, who diligently attends and involves himself in mosque activities around the island before the COVID-19 pandemic, is grateful to the Muslim community for fulfilling their Zakat to Muis.
"A million thanks to our Zakat payers because it is with the Zakat assistance from Muis that my family and I are able to lead a decent life," he said.
"InsyaAllah, the Zakat we receive is full of blessings and returns."
"To me, Zakat comes from a source of utmost purity and in itself attracts other blessings that we may not even be aware of."
"InsyaAllah, with this Zakat, our blessings will not cease," added Mr. Halimi.
He also advised others who are undergoing a difficult time to try to see the good in things and have practise positive thinking.
"Whatever happens to us has its wisdom; try to look for it. Don't focus too much on the negatives."
"If we ask ourselves 'why me?', take a step back and gather ourselves," he added.
Mr. Halimi Juffri falls in two of the categories of 8 asnaf who have rights over Zakat – asnaf fakir and miskin.
Asnaf Fakir and Miskin refers to one who has insufficient means of livelihood to meet his or her basic needs and the Zakat disbursement includes monthly financial assistance, special assistance during Ramadan, and supportive programme grants.
For more information on Zakat
Need assistance from Zakat?
Visit any of the Social Development Mosques listed here.
Due for your Zakat payment?
Click the button below to make payment online.