Our former Mufti of Singapore, Ustaz Fatris Bakaram once said:
"Facts and numbers have shown that it is during the blessed month of Ramadan that our Muslim community becomes an exceptional community filled with love, compassion, and humanity. We could feel the manifestation of Allah's (s.w.t) love and mercy."
Who could have imagined that it has been more than a year since the world plunged deep into the COVID-19 pandemic?
The COVID-19 coronavirus, which was first identified in November 2019, quickly spread across the world in a matter of months. The pandemic has left a trail of cities and even countries in complete disarray – many started to go into lockdown in hopes that the virality of the disease can be stifled and curbed.
Singapore was not spared. In fact, we were one of the first countries that imported the coronavirus due to the nature of our open economy.
On 7 April 2020, Singapore went into Circuit Breaker – our version of lockdown – just two weeks before the arrival of Ramadan 1441H.
An economic pandemonium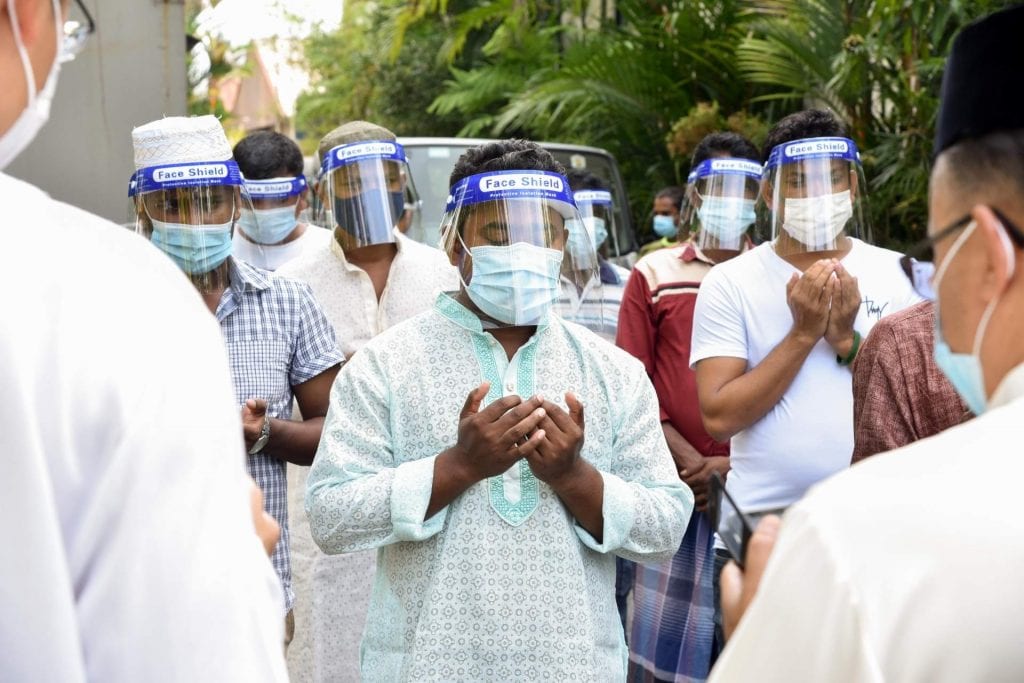 The two-month Circuit Breaker proved to be a massive disruptor on a national level.
Whole industries started collapsing right in front of our eyes, resulting in countless people being dismissed or laid off as companies struggled to cut costs to stay afloat.
According to estimates by the Ministry of Manpower in July 2020, retrenchments rose by 108 per cent between April and June. Economists also expected the number to hit 100,000 in the year alone, with unemployment rate at 4-5%.
Based on the numbers alone, Singapore was experiencing its darkest economic year since its independence.
Disrupting religious and social life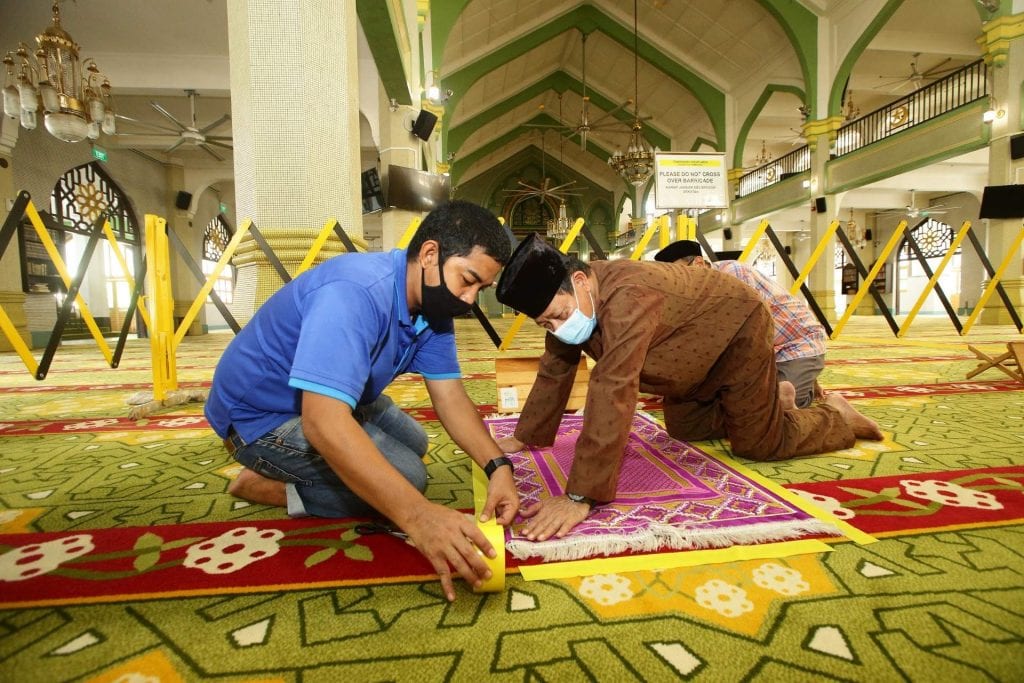 While the pandemic wreaked havoc in the business world, our social and religious life were also deeply affected from the heightened public health measures.
Singapore quickly deployed a suite of policies to safeguard public health and effectively contain the spread of the virus in the community.
The policies included the shutting down of schools and other public facilities and ensuring limited movements in public.
This inevitably turned Ramadan life of Muslims upside down. Forget the cancellation of the annual Ramadan bazaars; the closing of mosques proved to be an emotional one.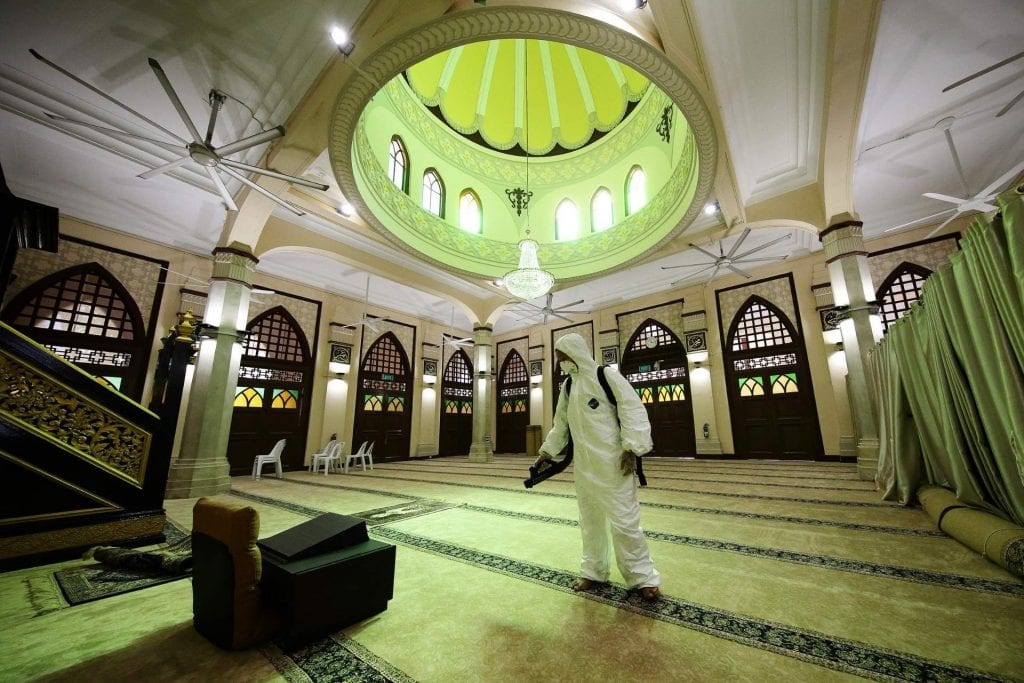 Mosques are a familiar place for thousands of Muslims who spend their days and nights—and even until the wee hours of the morning—in remembrance of the Almighty.
Mosques are also where Muslims throng to fulfil their Zakat Harta and Zakat Fitrah obligations in order to perfect their ibadah during the holy month.
Strength in faith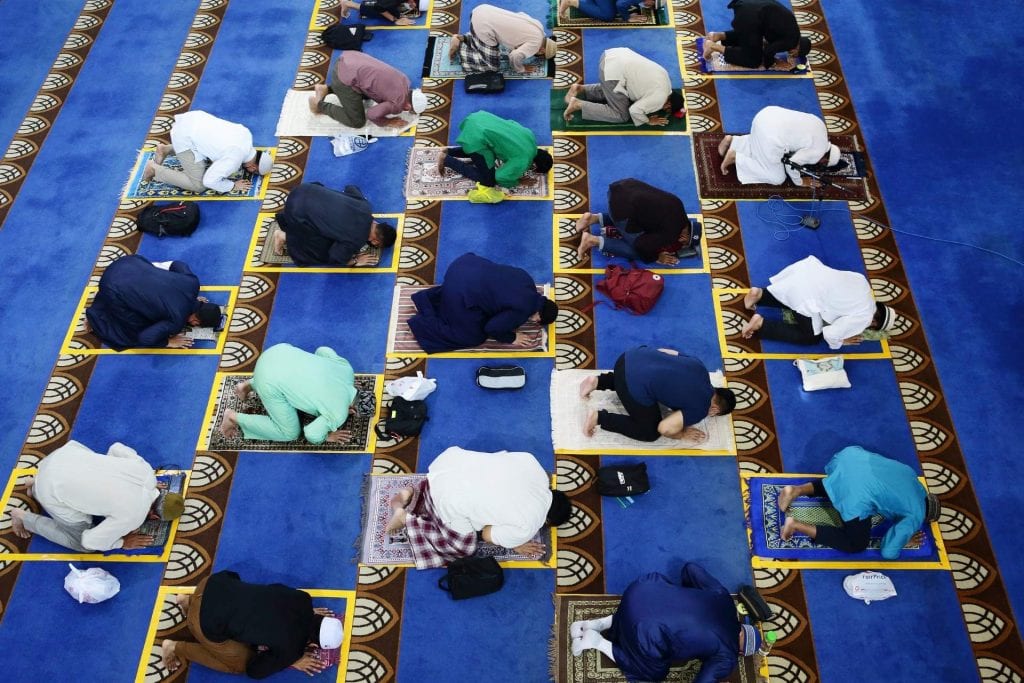 Despite the entire world seemingly being in shambles and utter chaos, Ramadan last year saw the Muslim community in Singapore banding together and shining bright as beacons of hope for one another.
Although local mosques were shut down as part of the country's measures to safeguard public health, we did not allow our faith and religious life to falter. Thanks to platforms such Salam.SG and Muslim.SG, we continued observing Ramadan just the way we did in previous years – just digitally.
Our Muslim community is indeed a resilient one, but above all, a compassionate one.
It is in times of darkness that we see humanity shine through.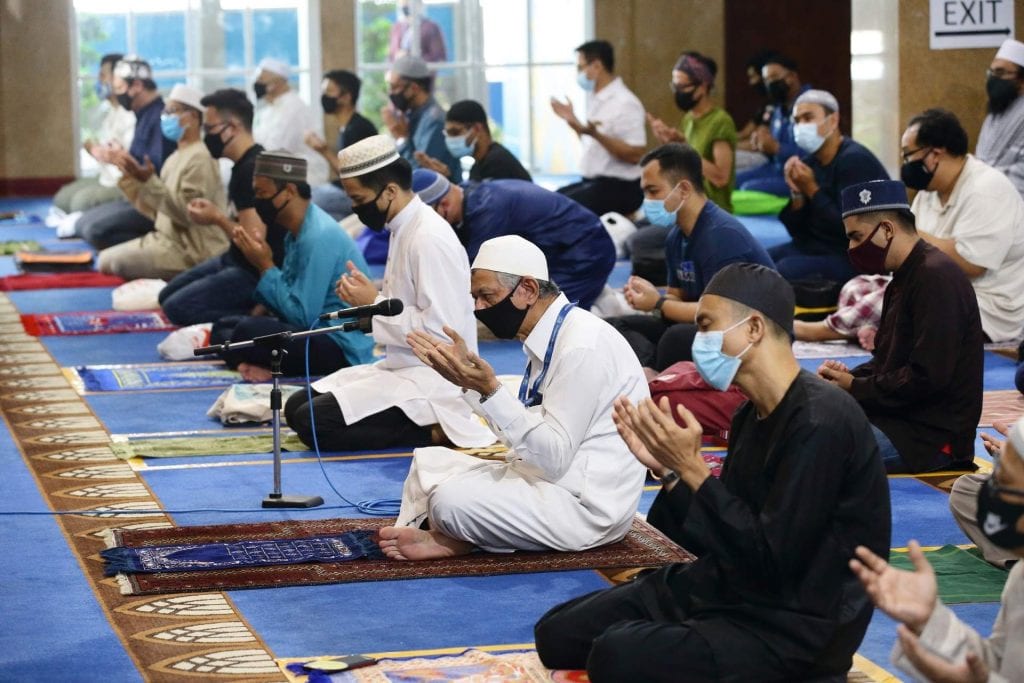 Zakat Collection & Disbursement 1441H/2020
Zakat collection in Singapore has been increasing steadily. In 2018, total Zakat collections stood at $43M while in 2019, Zakat collections rose to $46M – an increase of around 6%.
However, in 2020 and at the height of the Covid-19 pandemic, the Muslim community in Singapore contributed a total of $52M of Zakat. It was an increase of 11.5% and it was also the highest Zakat collection in history.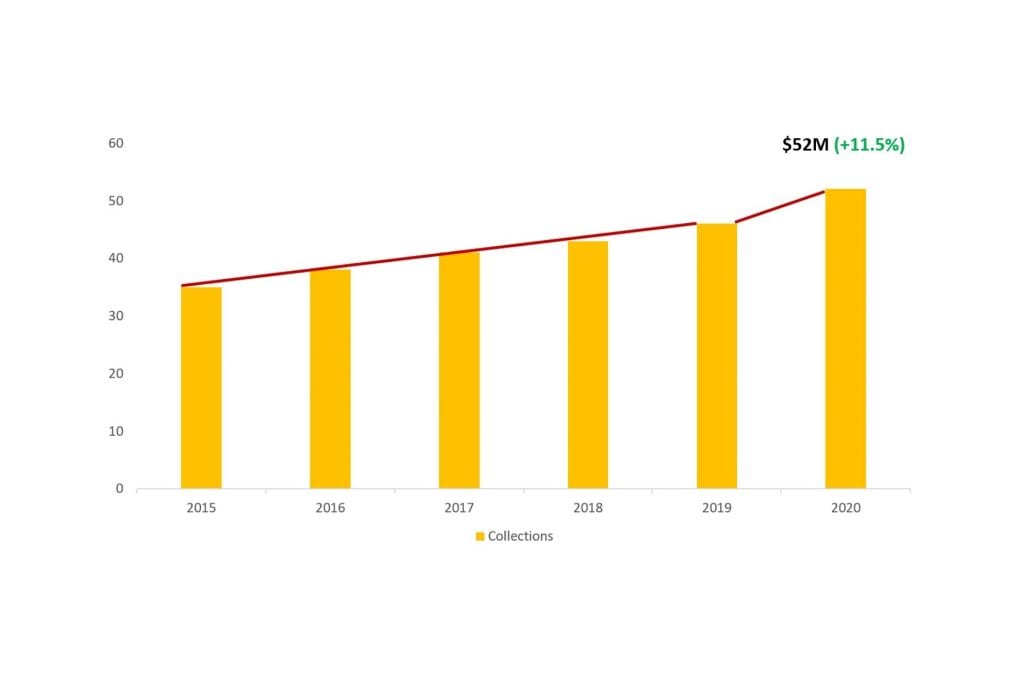 This has allowed the Majlis Ugama Islam Singapura (Muis) or the Islamic Religious Council of Singapore to further increase the disbursement to the eight asnaf (beneficiaries of Zakat as stipulated in the Quran), especially to the poor and needy (asnaf fakir and miskin).
Historically, the poor and needy receive the largest of portion of Zakat collected every year – at around 45%. In 2020, almost 55% of Zakat was disbursed to help the poor and needy in the Muslim community.
Assistance rendered came in the form of the Muis monthly Zakat Financial Assistance, Ramadan Bonus, as well as through the SG Buka Puasa initiative.
Almost 7,000 households benefitted from the Zakat Ramadan Bonus and the Zakat Financial Assistance.
This does not include the one-off disbursement to those who were directly affected by the COVID-19 impact. The COVID-19 Muis Support Fund (CMSF)—funded by Zakat—disbursed $1.6M to help ease financial burden of an additional 4,000 Muslim households.
Ramadan 2021/1442H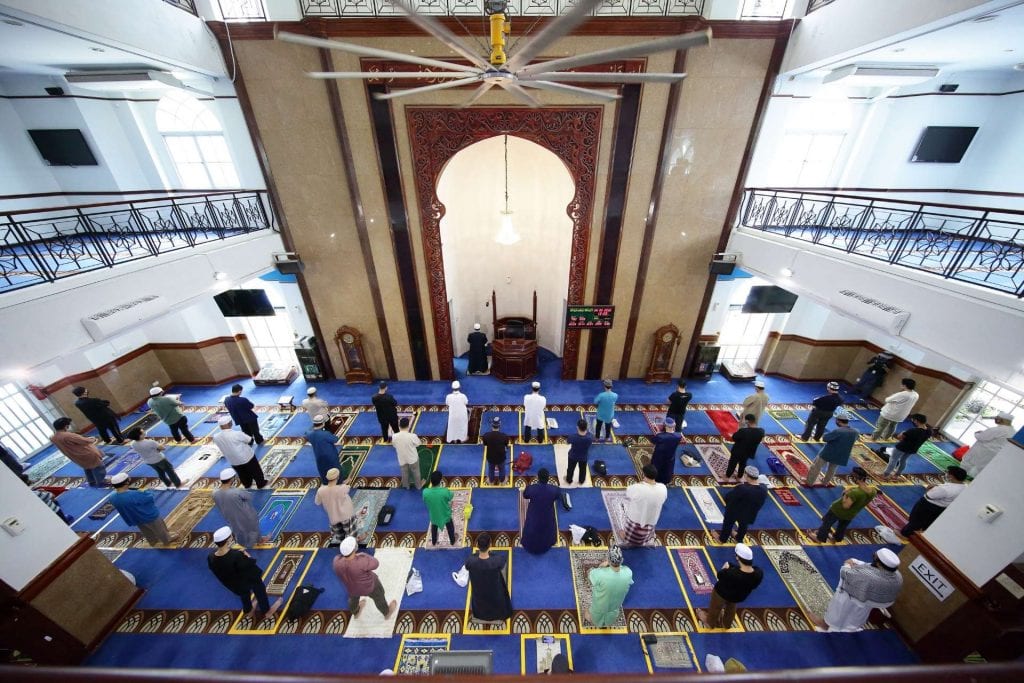 This will be the second Ramadan where Muslims in Singapore will be observing the blessed month in a COVID-19 environment. Although the situation in Singapore has improved tremendously, the threat of the virus is still real.
Just one instance of congregation may lead to the forming of a new virus cluster.
Hence, despite the relaxing of measures, Muslims in Singapore are highly encouraged to continue observing their ibadah in Ramadan digitally through the various online platforms prepared by both Muis and the 70 mosques across Singapore. Moreover keeping the community safe is the highest form of ibadah today.
In fulfilling another of our ibadah, both Zakat Harta and Zakat Fitrah may also be fulfilled with ease through the following modes of payment.
Website
Alhamdulillah, we have revamped the website to make it easier for Muslims in Singapore to navigate their Zakat obligation – from finding information on Zakat to making payment.
Unlike the old website, this new website allows you to fulfil your Zakat using three different payment methods!
Upon successful Zakat payment, you will receive a confirmation email as well as an official receipt in PDF. Remember to check your spam/junk folders or promotion tabs (for Gmail users) as the receipt might be delivered there instead.
CLICK HERE to fulfil your Zakat online!
AXS