COVID-19 MUIS SUPPORT FUND (CMSF)
The COVID-19 Muis Support Fund (CMSF) was apportioned from the Zakat funds collected in 2020 to help ease the financial burden on households affected by the economic uncertainty resulting from the COVID-19 pandemic.
Muis announced the allocation of $1.6 million to CMSF following the Mufti's proposal in April 2020 to provide assistance from Zakat funds to those whose livelihoods were severely impacted by the pandemic and who do not normally qualify for Zakat under existing beneficiaries.
The proposal for the creation of CMSF involved the Fatwa Committee recommending the expansion of the interpretations of the current categories of asnaf (fakir, miskin, gharimin, riqab, and fisabilillah) to the following: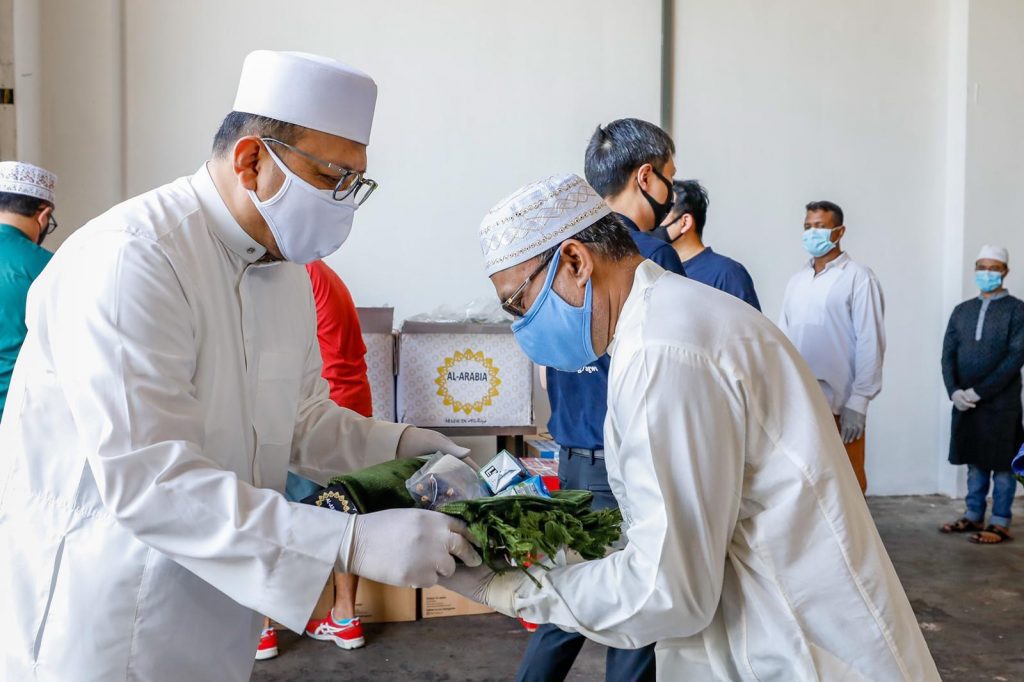 The CMSF initially aimed to assist 4,000 households with each eligible household receiving a one-off assistance of $400. However, due to an overwhelming response for the CMSF, Muis extended the fund to an additional 1,500 households, bringing the total to 5,500 households and a disbursement of $2.22 million, an increase of $0.62 million from the initial allocation.
This additional support is in recognition of the challenges that many households are facing due to the economic impact of Covid-19. The cash pay-out of $400 from the community's Zakat contributions hopes to help ease some of the financial burden of affected families.